About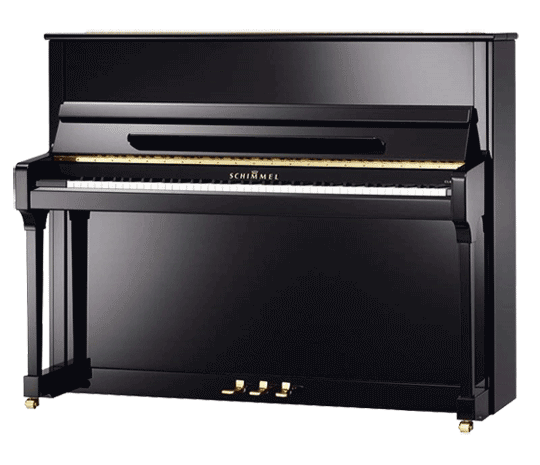 About becoming a poker player
Starting out in online poker is like discovering a whole new world you never knew existed. At least to me it was almost 4 years ago. It started with a friend explaining the rules of what later turned out to be Texas hold'em and it resulted in me staring hours on end at loads of poker tables on a big monitor.
Whether it starts by playing poker with friends, watching a poker show on TV, having a weakness for gambling or just an interest in winning loads of money; a lot of people already got hooked on the game of poker just like me.
And that is not surprising at all: poker is a game that fits a lot of interests and fulfills a lot of desires. Poker is easy to learn. Poker is fun!
Although poker is easy to learn (it only takes a few minutes) I soon found out that playing poker well takes more then just knowing the rules and hand rankings. It takes time, patience, discipline and perseverance. And if you've 'got it all', you can become a fine, good or even an excellent player.
But even then poker might not be for you.
Apart from the obvious complications poker can bring to those who are sensitive to problem gambling, results also often don't match up with the amount of effort you put into playing well. For some this is psychologically unbearable or at least challenging, all the more if the only motivation for playing poker is winning money.
About the true online poker guide…
Whatever it is in poker that appeals to you and whether or not poker turns out to be for you, as a first time poker player ready to take the challenge and anxious to become good at poker the most important thing for you is to start out on a straight path. This means finding correct and useful information; finding a good and reliable online poker guide.
You should keep in mind that such a guide will never be a quick and easy road to riches though. Instead, such an online poker guide will give you a basic understanding of the game on which you can build a more advanced strategy later on. A true online poker guide will filter out other highly relevant and educative articles from the abundance of information available on the internet for you and will also point you in the right direction if you're looking for a reliable online poker room to play at. It provides a straight path that you still have to walk down on your own.
…that First Time Poker Player intends to be
And such an online poker guide is exactly what First Time Poker Player intends to be for you. It explains to you a lot of what I learned about poker in the past 3-4 years that would be essential for you to know if you want to become a winning player in at least the lower stakes. It will tell you where you can look for other helpful information if you want to develop your game even further and start climbing from low to medium or even high stakes games. It provides a lot of practical information which I know from experience will be helpful to an online poker player sooner or later.
If you are just starting out in (online) poker then I would like to recommend three pages on First Time Poker Player in particular. These are:
And when you have mastered the poker basics covered in the crash course:
Take some time to really digest the strategy article. It will be very beneficial if you are eager to become a good poker player.
And a little bit about me
Hi, my name is Floris, Dutch. After getting infected with the poker virus I must have played more than a million hands of online poker already. Hmm, saying it like that actually makes it sound unhealthy. Ah well, it isn't a virus for nothing after all.
Anyway, after 'scrabbling' some money together in freerolls I have played a lot of micro stakes games, both full ring and shorthanded no-limit Texas hold'em and from time to time pot limit Omaha for a change too. I have played at all the big online poker rooms and networks, so I recognize a good room when I see one (or a bad room for that matter). I now play mostly 50nl and 100nl games as I never got quite comfortable with the money at stake in higher limits and also didn't feel the urge to move any higher anyway. Maybe someday I'll make that my next goal though, who knows.
Besides playing poker I like to fish and play the piano. You would say that this combination could result in some chip trick mastery as a consequence of higher hand agility for me, but no. Since a few months I can also call myself a pharmacist and currently I'm doing research in pharmaceutical technology. So far this higher accessibility to all kinds of drugs unfortunately also hasn't resulted in any significant benefits in poker yet.
One of the side effects you have to deal with as a winning online poker player is a bankroll that keeps getting bigger and bigger. And the nicest things I have done so far to temporarily take care of this issue was buying a piano. Yep, the one on the picture at the top of this page.
Ain't it pretty? Somewhere soon it might even be replaced by a grand piano :-).
About a year ago my nephew decided that he also wanted to learn how to play poker and wanted to start doing it online. I taught him the basics, guided him through the world of online poker and helped him build his bankroll from a deposit of only $10. That was really fun to do and I found out that, although I might not play the highest stakes myself, I have learned a lot about poker that can help someone in building a solid poker foundation and finding his own way towards the stakes he wants to play.
And so I decided to learn how to make a website to help other people too. This about page is a small milestone in that it is the 50th page I wrote. I intend to add many more though and FirstTimePokerPlayer will probably never be completely finished as I'm constantly learning new things to improve this website. Your feedback is always appreciated, negative or positive. If you have any questions or just would like to talk poker then you can also send me an e-mail anytime.
Success in fulfilling your poker aspirations and maybe I'll see you at the tables sometime!
Regards,
Floris

January 2010